Posted by
Cary W Porter
on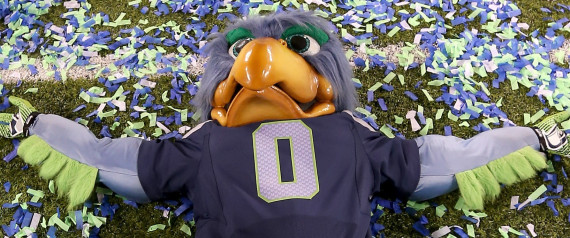 The Huffington Post  |  By Todd Van Luling           
You might know that the Seattle Seahawks are going to destroy the New England Patriots this Sunday, but despite your fandom for the blue and green, there's probably some trivia you'd like to brush up on about your favorite team.
Especially if you're one of the diehard Twelves, you've got to learn these five things about the Seahawks before they take on the Patriots at Super Bowl XLIX.
Grab some Skittles and keep reading.

1. The logo was based off a real transformation mask made by the regional Kwakwaka'wakw tribe.
The designers for the Seattle Seahawks logo were inspired by native Northwest Coast art, specifically settling on a Kwakwaka'wakw transformation mask. In 2014, Robin…
3778 Views, 0 Comments